Not only are the pictures okay, the videos taken from the Galaxy S21 series are no less good, especially since there is HDR10 + support. For those of you who don't know, HDR10 + mode or support allows the camera to capture colors that are much more vivid, thus making the videos you take look more dynamic
Well, if you are the owner of the Galaxy S21 and don't know how to take videos with HDR10 + support. Please just follow the steps below: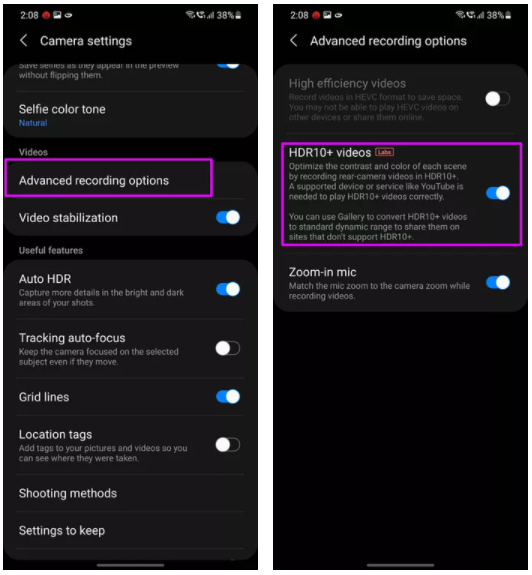 First, first open the default Samsung camera application
To activate recording with HDR10 + first change to video mode
Then tap the Resolution menu and make sure the video resolution you take is in Full HD.
After that, just tap Settings > Advanced Recording Options , and activate video recording with HDR10 + support.
Done
That's how you can take video recording on the Galaxy S21 series with HDR10 support. How, it's very easy, isn't it?
Hope it is useful