We all know that Samsung's latest flagship series , the Galaxy S21 series, has a main camera with a resolution of up to 108MP. But there are still many Galaxy S21 users who haven't taken advantage of this feature, either because they don't need it or are still confused about how to take pictures with this resolution!
For those of you who don't know how to do it, please follow the steps that DroidPoin has prepared below: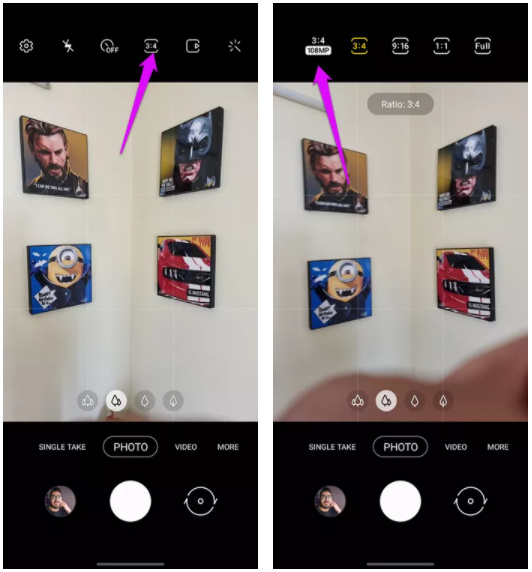 First, open the default camera application on the Galaxy S21
Next, just tap the 3: 4 photo size ratio at the top of the screen
Later a new menu will appear and make sure you select the 3: 4 108MP option to take photos with super high resolution
After that, just go back to the main page and take the photo you want, because now your Galaxy S21 will take all photos in super high resolution.
Please note, use this option if it is necessary, because if it is allowed to drag on then your storage will run out soon.
Hope it is useful