One of the advantages that Samsung phones have is that you can hide applications from the home screen or app drawer . So, suppose you have an application that is very important and you don't want anyone to open it, just hide it!
This does not mean you delete or uninstall the application from your device! You can still find the application and even notifications can still appear (unless you turn off notifications for the application).
For those of you who want to hide applications on your Samsung cellphone, but don't know how to use them, please just follow these steps: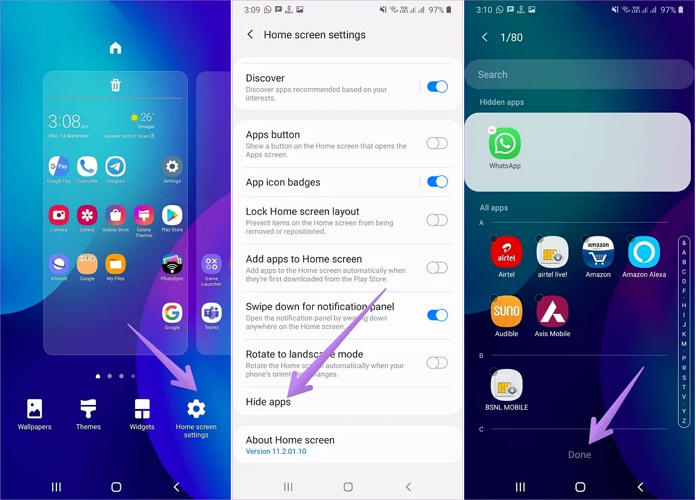 Press and hold on an empty space on the home screen until several options appear such as Wallpapers, Themes and others
Just select the option Home screen settings
If so, scroll down until you find the hide apps option
Just add which application you want to hide, if it's done, just tap done
Done
That's how you hide apps on Samsung phones. How, it's very easy, isn't it?