This time I will share a few tips and tricks to enjoy YouTube broadcasts to the fullest. Maybe, some of you already know about these tricks, but for those of you who don't know, you can try them yourself using these tips and tricks and you will be sure to work. So you can still listen to YouTube while minimizing or screen off.
In theory, it is rather difficult to enjoy a YouTube show when the screen is off or just minimized, because the YouTube show will automatically turn off. This is because YouTube automatically pauses the video when we minimize or turn off our screen.
Indeed you cannot use this trick in your YouTube application, but you can use this trick in other applications, without paying anything even, very interesting isn't it ?. Immediately, we go to the tips and tricks.
1. Using a Web Browser
The first way, you can use a free web browser, namely Google Chrome and Mozilla Firefox. This method can work on all smartphone devices, here are the steps.
Download and Install one of the two Web Browsers, Most Chrome already exists by default on smartphones, and for Firefox you can download it here .
Enter the YouTube website, then you tap on the settings section (three dots) in the lower or upper left corner of the browser. Then you activate the desktop site.
When you have completed these steps, find a video for you to play, then turn off your smartphone screen and the magic happens !.
If there is one playback state you turn off, you can turn it back on by tapping the play button in the playback control menu on your lock screen.
You can use this method when you minimize the web browser, so you can while reading articles, or maybe playing games, or whatever while listening to YouTube videos.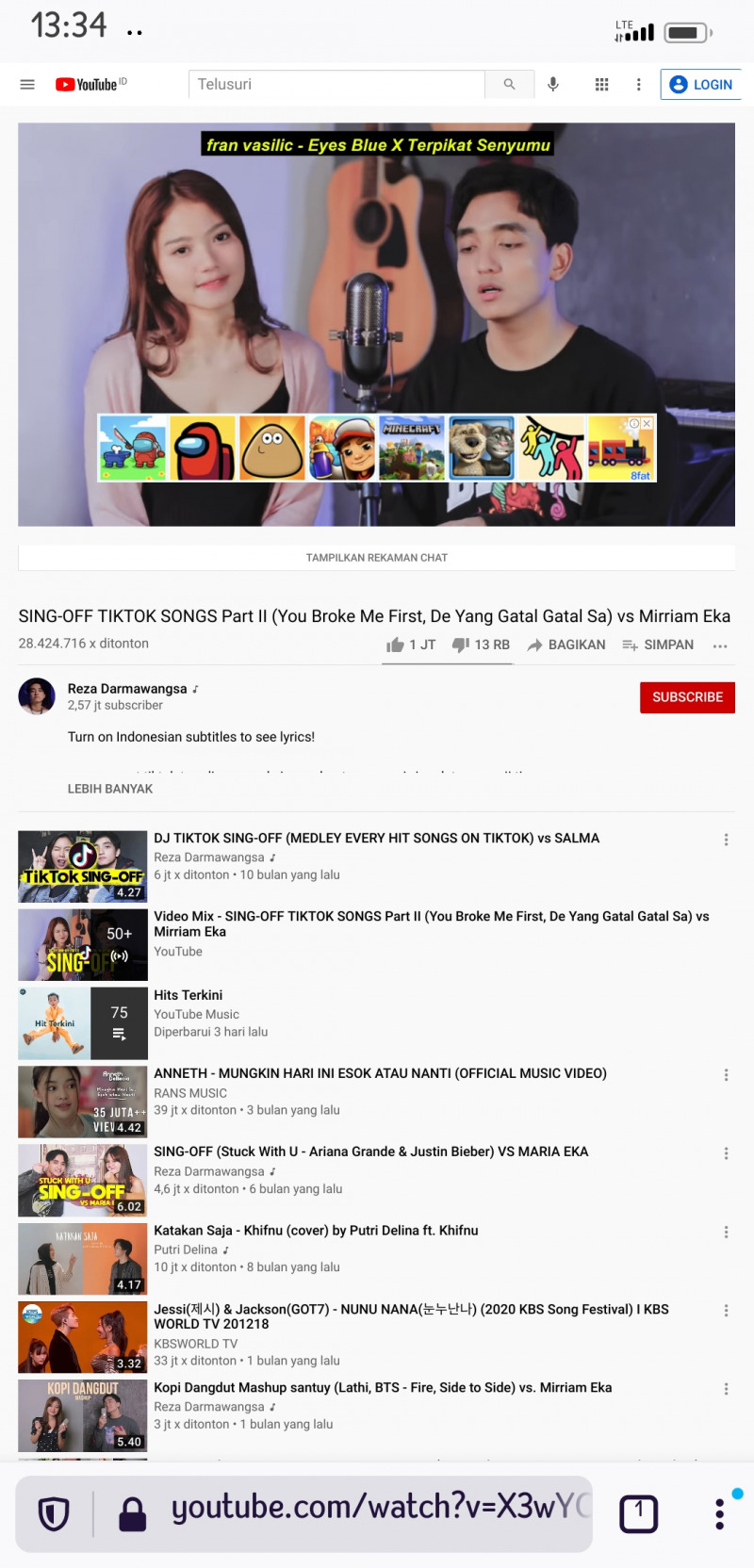 3. New Pipe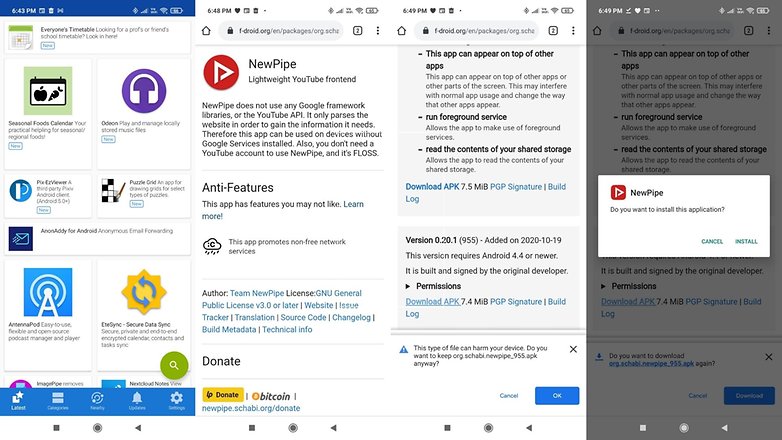 The second way, you can use an application called NewPipe. But unfortunately, this application is not available on the Google Play Store, other than that many of the users say that this application is not very stable. But this can also be an alternative if you don't want to use the first web browser method.
You can install NewPipe via F-Droid, don't worry F-Droid guarantees all the security of the applications in it, so don't worry about the security of this NewPipe application. Initially, when you install the application from F-Droid , there will be a notification warning you about the danger, but you can activate the toggle "Allow from this source" to continue the installation.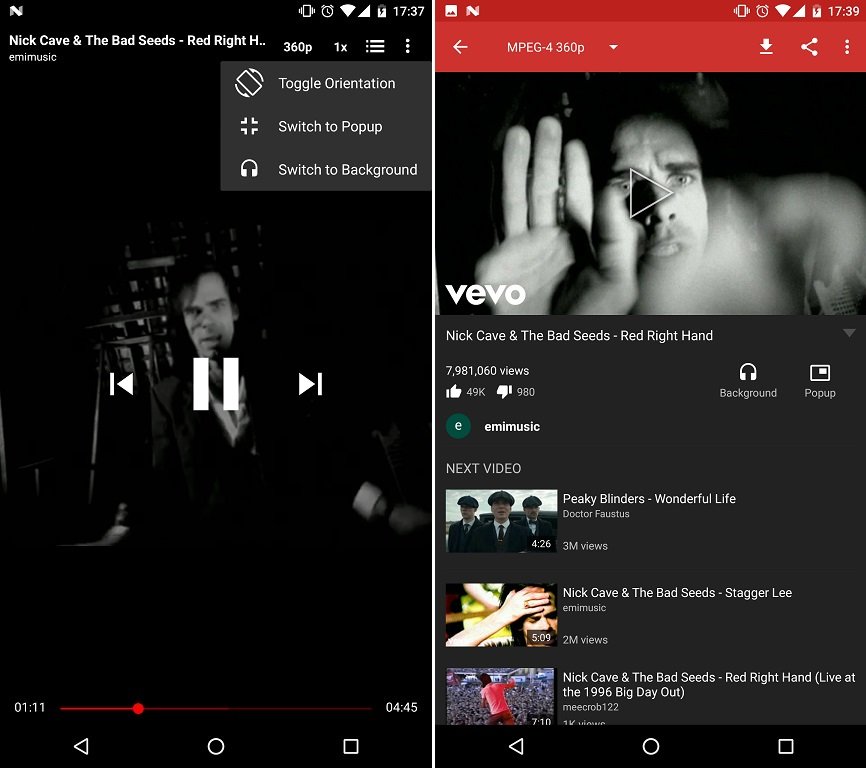 After installation, you can open the NewPipe application, and find the song you want to play. As mentioned earlier, that this application is not stable so there are some errors and app crashes when using this application.
3. FloatTube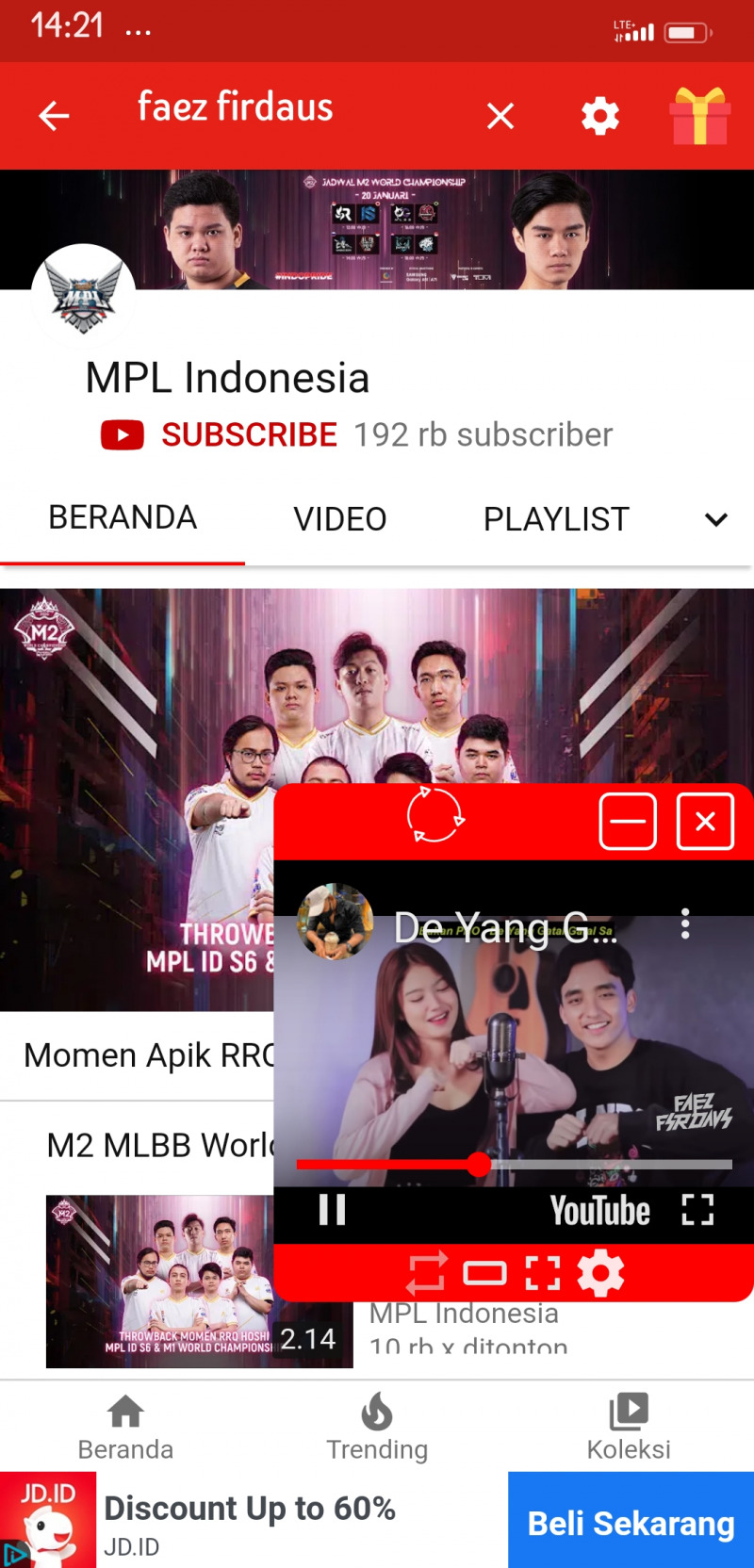 Well, this third method is very simple and easy, all you have to do is install an application called FloatTube. With this application you can enjoy all forms of videos on YouTube and enjoy them even though your smartphone screen is turned off. Besides that, you can still watch the video in floating screen mode, of course you can minimize this floating screen and it will become a small icon that you can tap at any time, and if you want to turn off the song you just have to tap the close button. But make sure you have access to the FloatTube settings. Download FloatTube .
4. YouTube Premium
The last way is to use YouTube Premium. With YouTube Premium you can access all kinds and are equipped with features that you can't get in the regular YouTube application, such as ad-free, background play and others.
Okay, those are some tutorials and tips and tricks about playing YouTube when your smartphone screen is off, I hope this article will be useful for all of you. If you have suggestions about applications and games that you want to discuss, you can comment in the column below, thank you !.